A TRIBUTE TO THE FOUNDING CHAIRPERSON OF COMMITMENTS: S.R. SANKARAN IAS (retired): 1934 – 2010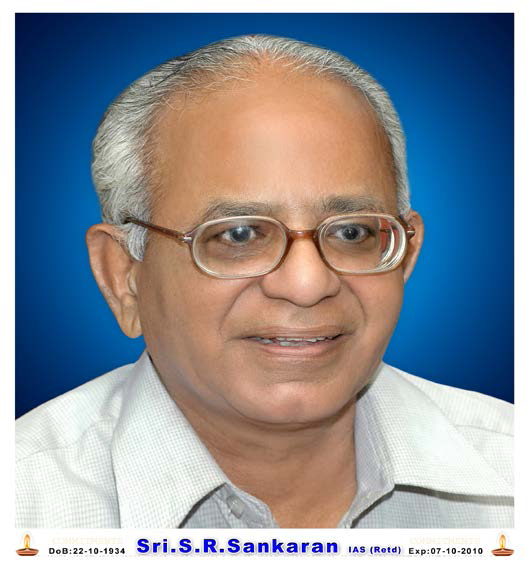 Late Dr. S. R. Sankaran, known to be an epitome of humanity, integrity, compassion and visionary has played pivotal roles in safeguarding the rights of the underprivileged. He was better recognized as "an ideal people's IAS officer," for formulating and implementing pro-poor policies with special focus on scheduled castes and tribes. He held various positions in Central and State governments, such as Principal Secretary of Social Welfare in Andhra Pradesh, Secretary, Union Ministry of Rural Development and Chief Secretary of Tripura. He was among the seven IAS officers kidnapped by the then People's War Group at Gurthedu in East Godavari district. Among the very many activities that he took up, one was associated with formulating laws for land reforms, fighting with the government for their implementation. 
He was instrumental in contributing to the allocation of considerable proportions of the state budgets for the welfare of scheduled castes and tribes after setting up the Tribal Sub-Plan and Special Component Plan. Dr. Sankaran was a pioneer in enunciating laws that freed bonded workers, in addition to developing a range of programs aimed at providing justice and welfare to the extremely deprived societal sections and establishing scores of residential schools for educating tribal boys and girls.
Commencing an exceptional campaign under the banner of "Safai Karmchari Andolan," Dr. Sankaran initiated a program that focused on attempting to eliminate the inhuman practice of manual scavenging that was highly prevalent among specific castes. This was achieved through a combination of judicial interventions, compelling accountability of public officials, and a non-violent mass campaign for self-respect by people engaged in this age-old practice of them being treated as untouchables by other sections of society.
After his retirement as a public servant,. Sri Sankaran the founding chairperson of a public trust called "COMMITMENTS" continued to be its Chairman actively . He set aside a significant portion of his salary during his service, and his pension after he retired, to educate dalit children. Though he never married, Sri Sankaran was a father-figure to many an individual from various walks of life, who was always available for them.
His enduring legacy will be to demonstrate what true and authentic goodness in public and personal life can accomplish, to make this world a better and kinder place. Dr. Sankaran's life and work illuminated the lives of literally millions of India's most dispossessed people with dignity, justice and hope. His compassion, simplicity and lifetime of public service will continue to light the way, both of those who work within government, and others who choose to struggle against it. He breathed his last on in the month of October 2010, but his philosophy, ideas and energy continue to be with us forever…
"COMMITMENTS," Sri Sankaran's brainchild, is committed to his ideology, working relentlessly towards building abilities of underprivileged sections of the society, and would be steadfast on its path of continuing its commitment. Thus Sri Sankaran continues to live in our memories, our programs and our ideas.
Commitments works towards empowering the marginalized communities and supporting Persons with disabilities (PwDs).
Registered as a Public Charitable Trust in the year 1985 by eminent civil servants, the organization has taken up several activities related to education and has extended support to the marginalized communities through scholarships and fellowships to students.
Commitments believes strongly in the complete participation of the community level Institutions and helps empower them to resolve issues that arise within their communities. It has facilitated the formation of Dalit Sanghams (committees) at the village, mandal and district levels, thus creating platforms for the marginalized.
Likewise, it has motivated and facilitated the formation of PwD SHGs, Mandal-level federations (MVS) and Zilla Vikalangula Sangham (ZVS).
A world where all disabled and disadvantaged people are free from discrimination and oppression and have full equality within an inclusive society.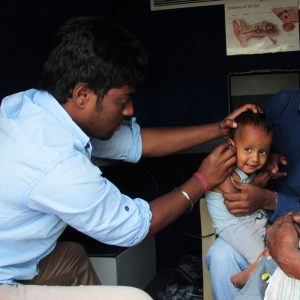 To achieve positive and lasting change in the lives of disabled people living in poverty.
Activity Report - july 2018, telangana
Focus on spreading awareness in schools on gender based violence and helping adolescent girls understand the problem and what actions to take if they face such issues.
Support our mission
Help us in our mission in creation of enabling environments for the marginalised communities
Extend Help